Do you know what you're looking for? Do you know what you want? When you are with a crowd of strangers, can you tell which among are your "people"? Can you trust yourself knowing that these people are not good for you? Do you have a healthy sense of self worth? Do you see the red flags and go with your judgment? Or do the opposite and let people manipulate you, abuse you and use you? #lifetransformation #declutteryourlife

The same songs with the same old rhymes

Tell me to shake it off and swing from the lights

But I can't help but drive away from all the mess you made

You sent this hurricane now it won't go away

Loving you is too hard, all I do is not enough, left me hurt, I get burnt

​I cannot be loving you...
Powered by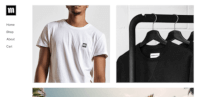 Create your own unique website with customizable templates.
Photo used under Creative Commons from mikecohen1872